BACK
Mery Melrose
Organic Cognac
In 1911, the Méry family established their roots in the Grande Champagne region of Cognac, France. Over 100 years and three generations later, their business is getting better and better and Méry-Melrose Organic Cognac is the result of the marriage of Francois Méry to Janis Melrose.
In 2007, Janis began to convert the family vineyards to organic production. The entire vineyard became EcoCert & USDA certified in 2011. Previously the bulk of the Cognac was sold in cask to Rémy Martin with only a small quantity sold locally under the Méry Cognac label. Some of the stocks preceding the organic certification are used in the Méry Cognac XO sold in France.
François & Janis produce Cognac from organically grown grapes, using natural methods, organic fertilizers and environmental friendly cultivation of the soil. The distillation is in an old copper Charentais Still, and François distills the same way as his father and grandfather, by double distillation of naturally fermented wines, he is expressing the quintessence of the local terroir: Grande Champagne.

The distinctive label design originates from prehistoric art found in ancient caves in Southwestern France. These paintings date back an incredible 18,000 years, and is a clear nod towards a time when animals and human beings lived side by side in harmony. This Cognac house symbolizes their ancestors and their love for the terroir.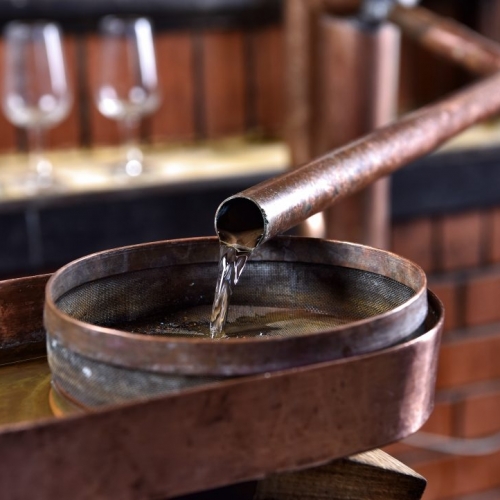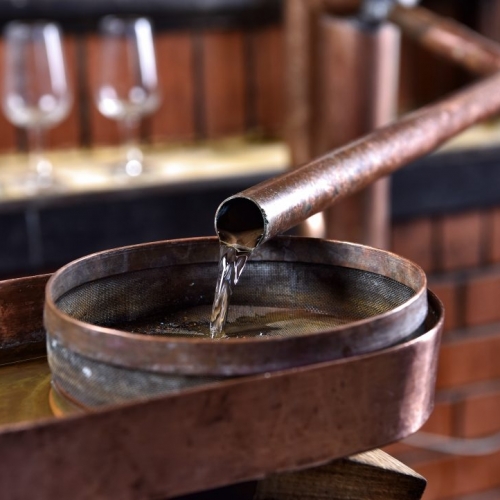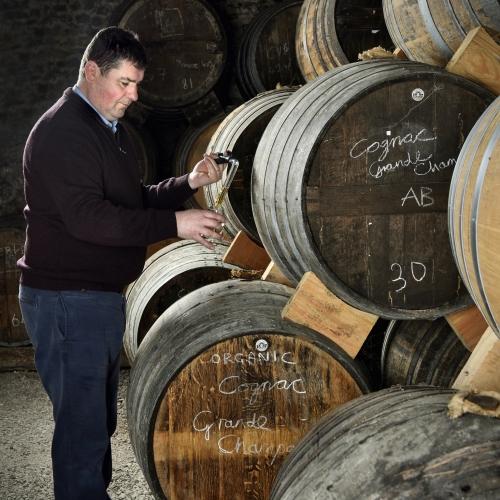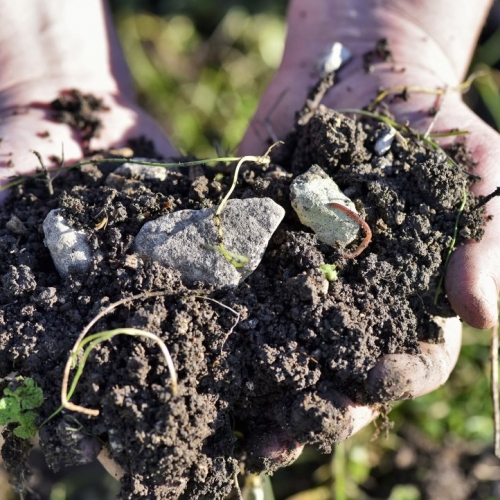 ">